Aker Solutions is present at ONS 2016 in Stavanger from August 29 to September 1, 2016. Visit us at stand 235 in Hall 2.
CEO at ONS Conference
Luis Araujo, chief executive officer of Aker Solutions, held a keynote presentation at ONS in Stavanger titled Opportunities and Challenges on the NCS – A Service Industry Perspective.
Download the presentation with transcripts and learn about three main areas where we can achieve significant improvements: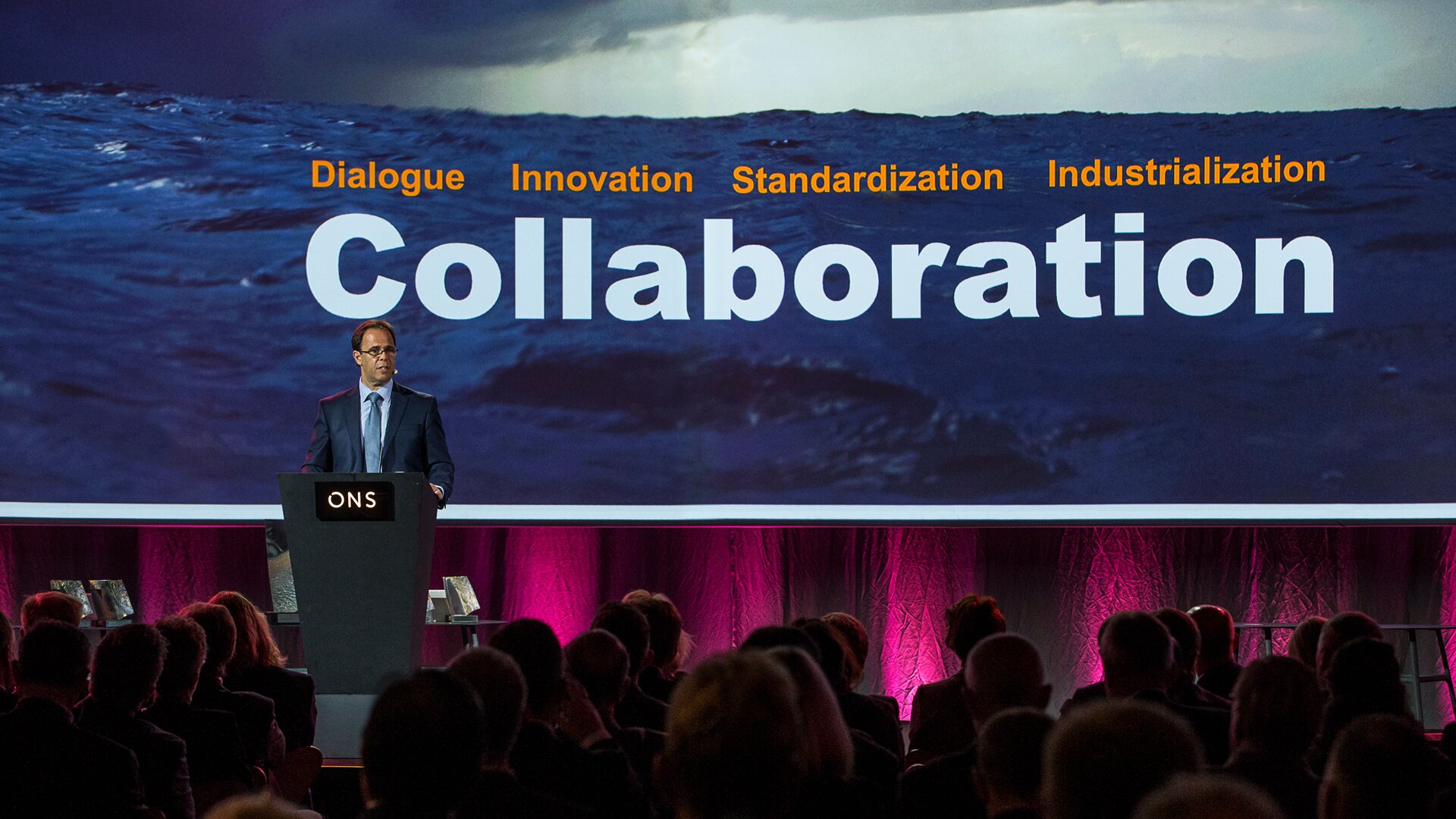 Photo: ONS/Morten Berentsen