Sophia is a devoted poet from London with a degree in international relations. Poetry as a genre has exploded on the commercial scene over the last years. Performance poetry exists in the grey area between art and conversation and is often influenced by music and theatre.
"I decided to go all-in on poetry because of the meaningful change and impact that I witnessed it could have on the world," Sophia explains.
Sophia started working professionally as a poet six years ago. Over the last couple of years, she has noticed an increase in commercial use, and in 2020 her bookings are at a record high.
"It's poetry's conversational way of expression that makes it so impactful. It is digestible, accessible, and understandable for all people, just like talking! It gives us the power to express our feelings," Sophia says.
Freedom to Be Direct
The spoken word has always been and always will be humans' number one form of communication. As we know it today, poetry has roots in African and Middle Eastern storytelling, and today you can find great communities of poets in the art capitals of the world – such as New York City.
Poetry as a communication method is especially popular when trying to achieve social change and change in human behavior.
"Poetry is both art and conversation. That's what makes it so powerful. It can be understood but also penetrate the heart as a song lyric does. The world is a weird place right now, and poetry gives us a place to express ourselves, as well as learn about what's happening around us in a new way," Sophia explains.
We are being pushed off a cliff, and we need to learn how to fly.
Sophia Thakur, Slam Poet
Making a Better Tomorrow
"I decided to work with Aker Solutions because it was so refreshing to see a big company dealing in oil make the necessary reprioritizing the world needs to survive. Aker Solutions is taking steps to get the world back on track, and I wanted to be a part of it," Sophia says.
The #PowerTheChange film's goal is to show human responsibility and obligate us to work towards a better tomorrow.
"With my words, I wanted to make the viewer realize that it is our planet and our responsibility to heal it. And we can if we try – just as people in history have tried and accomplished before us. We are currently being pushed off a cliff, and we need to learn how to fly," Sophia states.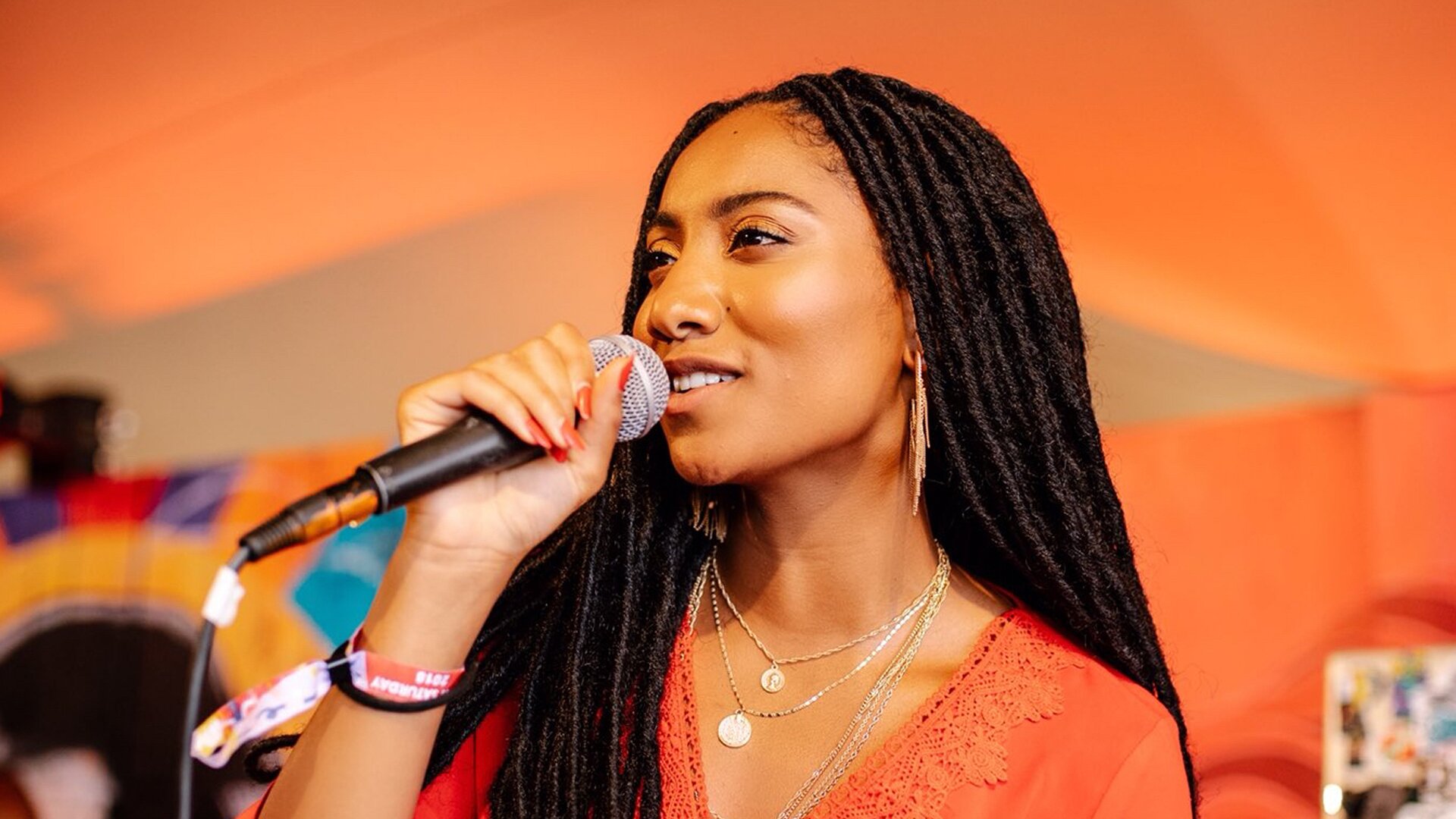 Photo: Francis Augusto
"For this project, I read almost everything I found on climate change and how it affects the world. Once I knew enough about the topic, I became inspired, and the words came naturally," Sophia explains and adds:
"My favorite phrase from the film is 'Despite the hiccups and mistakes that may surround us, if we can still generate new thoughts, we are boundless!'."
We the People
Sophia is hopeful when thinking about the future of our planet. Even though we have done immense damage, we have changed our behavior many times before – so why would we not be able to do it again? We're supposed to be smarter now!
"With access to modern technology, I believe humans have become more intelligent and aware. We are a progressive decade, and I truly believe we can make the necessary change," Sophia says.