Subsea Structures
Through our joint venture OneSubsea, we offer an extensive portfolio of subsea production systems and products with technical capabilities to optimize the field life and production profile for our clients.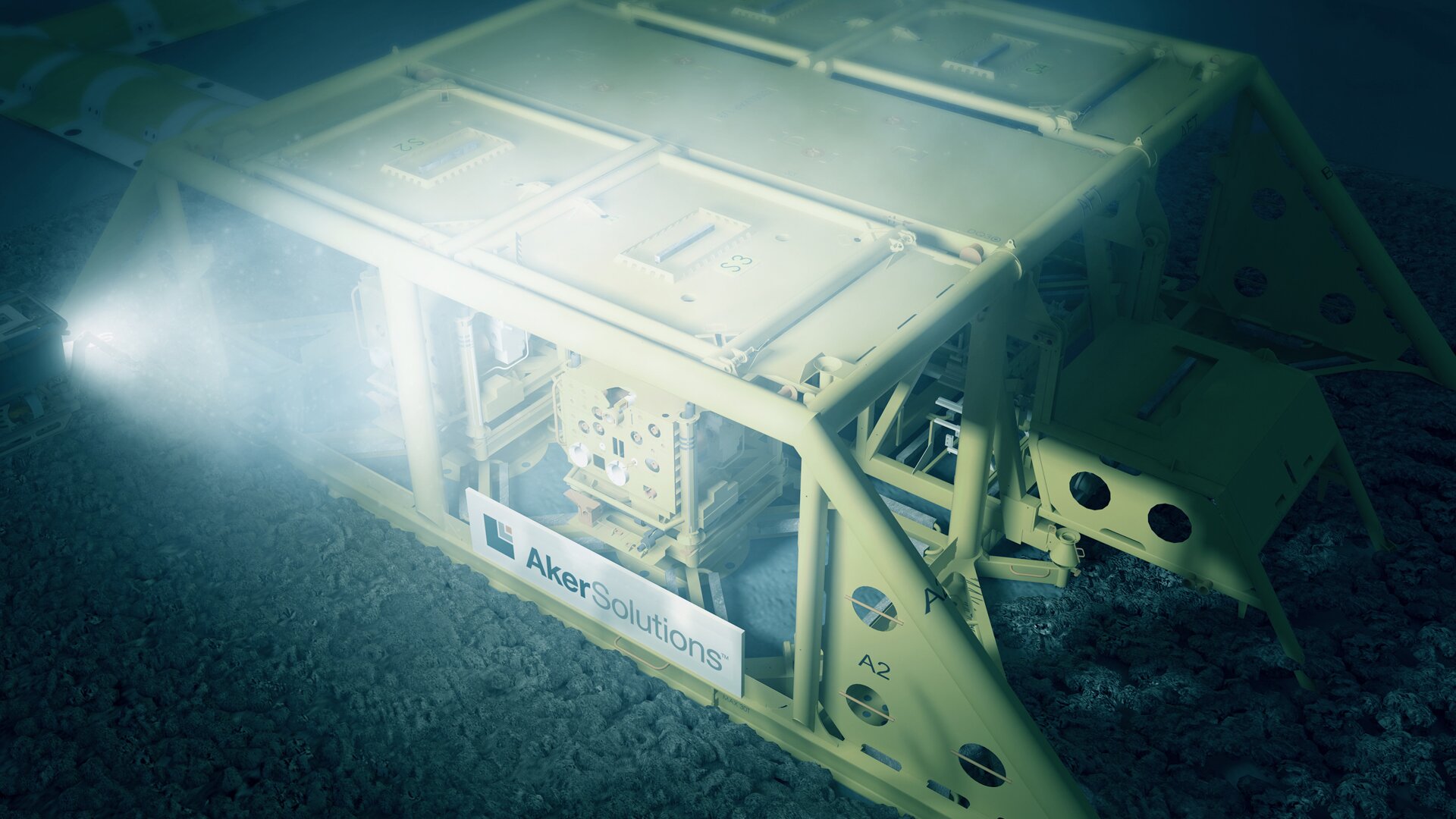 Subsea Structures
Note: From 2 October 2023, these subsea products and services are available through our joint venture, OneSubsea.
We provide standardized and custom designs of subsea structures for any water depth, climate and installation method, anywhere in the world.
Subsea structures are found at the heart of any subsea oil or gas field development. They surround the various subsea components needed for optimal performance, ensuring efficient operation both during installation and through a field's life. In addition to gathering or distributing subsea infrastructure such as flowlines and umbilicals, they also provide protection to sensitive equipment from the external environment, such as the fishing nets of trawlers.
Designs for Any Subsea Purpose
Ranging from overtrawlable North Sea structures to deepwater cluster systems, Aker Solutions designs and builds subsea structures and manifolds for all water depths, installation methods and seabed conditions in any part of the world.
Our manifolds and structures are based on an extensive range of field proven products and are suitable for use in both vertical and horizontal connection systems. We build our structures from standardized template solutions and, when needed, make custom designs based on standardized concepts to accommodate a project's specific needs. To ensure cost efficiency, the engineering and fabrication phases are fully integrated. This is complemented by tailored support throughout the life of a project.
Subsea structures are designed to contain the equipment needed for a specific field development. Although the equipment may vary, Aker Solutions has standardized designs that fit most configurations. Product families are available for deepwater applications or trawl-protected designs, through minor adjustments these products can meet any soil condition found in the development area.
Subsea Structures Designs
Integrated Template Structure (ITS) With Manifold
The main functions of the ITS is to provide a protected foundation for the subsea trees and manifold and to be a guide, hang off and support for drilling and the wellhead conductor.
Deep Water Manifold and Foundation
Our deepwater manifolds range from simple gathering units to sophisticated control, distribution and production stations. They are available with horizontal and vertical connections, for deepwater projects, and with leveling systems. Normally fabricated in Norway, Brazil and Malaysia, we can assure fast delivery worldwide.
Subsea Distribution Unit (SDU)
An SDU is a distribution center for the umbilicals to several trees, and is mainly used in deep waters. Aker Solutions has a long track record of delivering subsea distribution units, including a wide range of applications from complex distributions centers for several umbilicals, to simple splitterboxes with EFL/HFL. Our close cooperation to in-house umibilical delivery and design, gives us a unique understanding of the requirements of distribution systems.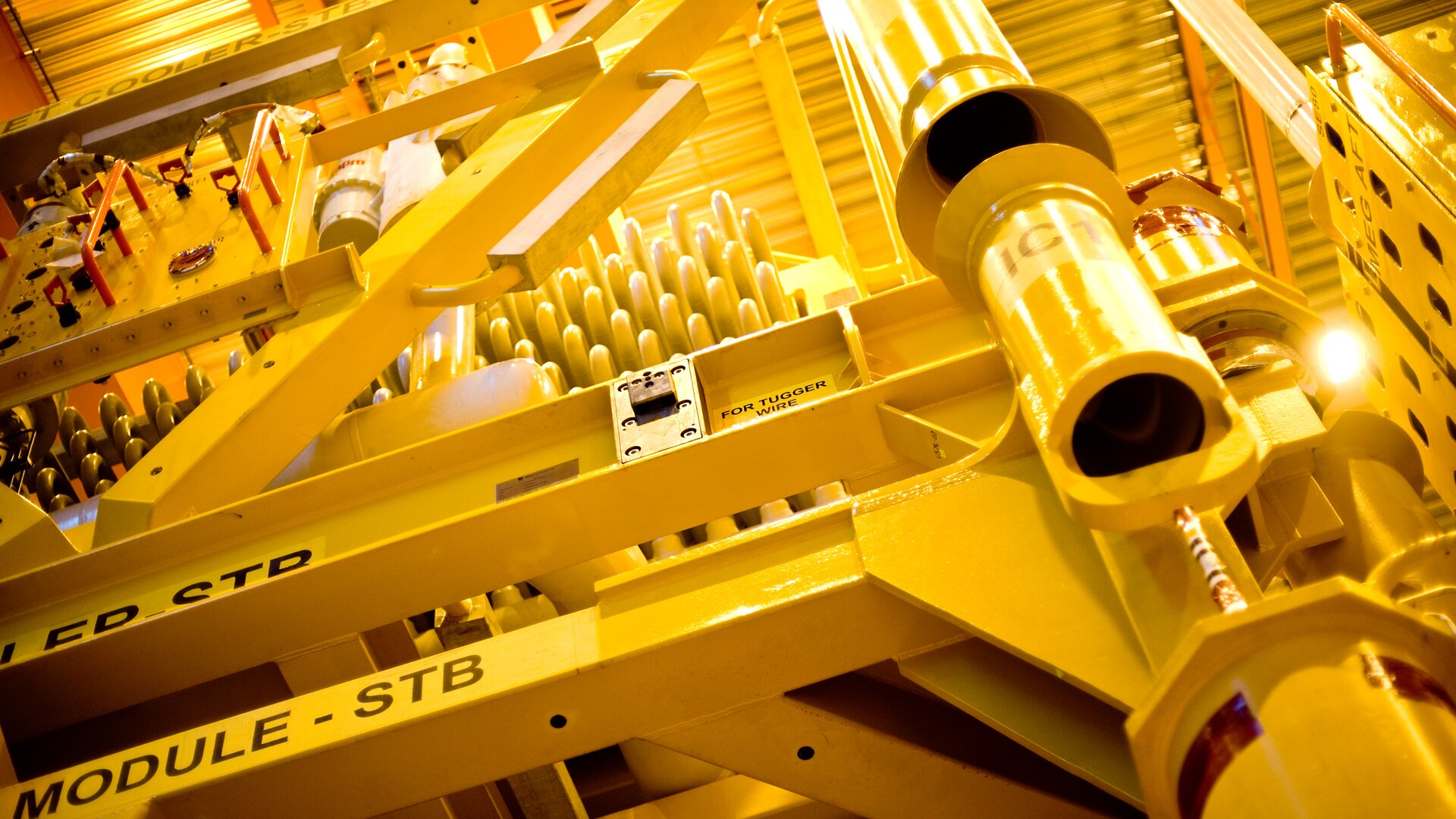 Flow Base
Aker Solutions' field proven flow base (FBS) is a system of headers and valves that can be used to gather produced fluids from a satellite well or wells (daisy-chained). The flow base can also be used to distribute injected fluids such as gas, water or chemicals into the reservoir and process system. For the North Sea where there are requirements for overtrawlability of the structures, the flow base can be delivered together with a separate seabed supported satellite protection structure.
Integrated Guide Base (IGB)
These guide bases provide protection and guiding for a single tree's connections on a well. They include protection from trawling. The IGB can be installed through a moon pool and is applicable for subsea trees with horizontal connection system.
Permanent Guide Base
The permanent guide base is a simple conductor supported and moon-pool installable guide base used for guiding of subsea trees and BOP and associated drilling equipment. The PGB can also provide a landing porch for tie-in systems. We also offer separate protection structures for areas where trawling is a threat.
Riser Base
The riser base is at the end of a riser near the platform or production vessel, typically the transition between the dynamic and static part of flow lines and umbilicals. Our riser bases range from simple in-out connections to complex export stations with valves and sophisticated control and distribution systems.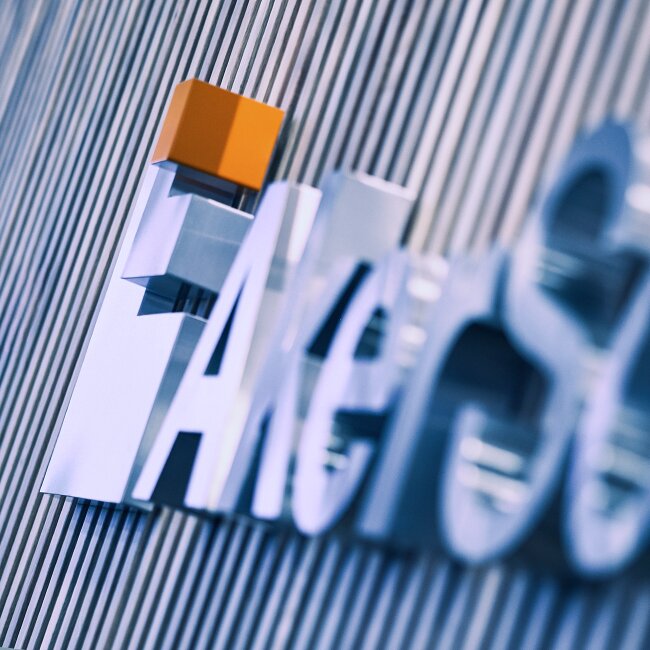 Subsea Structures
Business Development
Based in UK
Local time: 04:21 CET