The state-of-the-art facility currently has about 850 employees and is dedicated to machining, welding, surface treatment, assembly and testing of subsea trees and other subsea equipment. It will provide the first subsea control systems manufacturing capability in Brazil, enabling delivery of complete well systems that are placed on the seafloor.
"The facility will build on and strengthen our nearly four-decade presence in Brazil, which is a key global offshore market with significant deepwater and subsea potential," Aker Solutions' Chief Executive Officer Luis Araujo said. "It reinforces our commitment to developing local competence and working with our customers to create long-term value in this major oil and gas province."
The plant, located in the city of São José dos Pinhais, will double the company's production capacity in the country. It is part of a global delivery model with subsea execution hubs in the Americas, Asia Pacific and Europe and will support customers both in and outside of Brazil. Aker Solutions is also upgrading its subsea services unit in Rio das Ostras to better meet customer demand.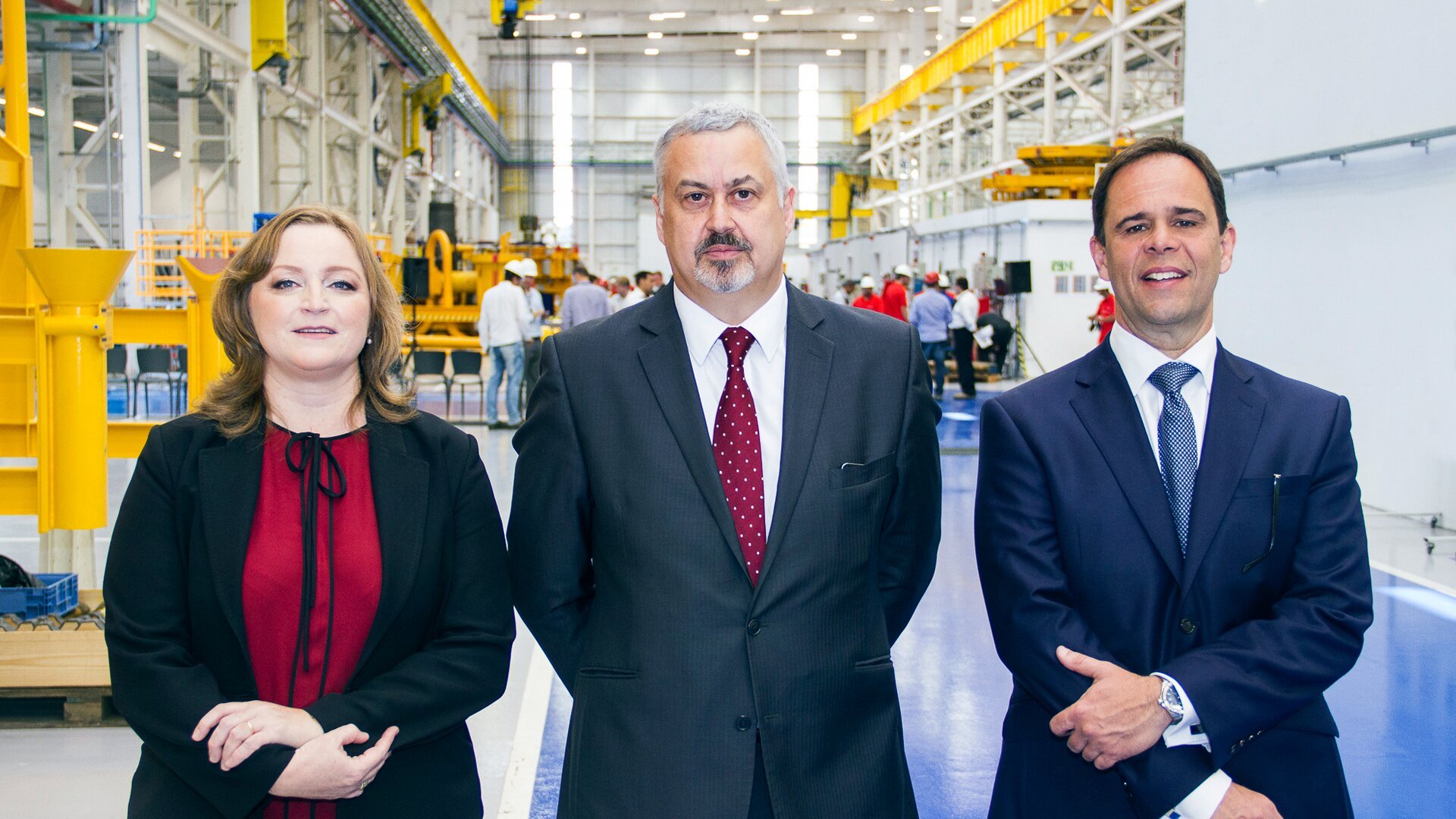 Maria Peralta, Alan Brunnen and Luis Araujo at the opening of the new subsea plant in Curitiba.
The company earlier this year secured a contract to provide maintenance and other services on subsea equipment delivered by Aker Solutions to Petrobras in Brazil. The agreement has a fixed period of three years valued at BRL 435 million (NOK 1 billion) after tax and may be extended by another three years. Aker Solutions has since 1997 delivered more than two-thirds of 290 subsea trees ordered for Petrobras-operated offshore oil and gas fields in Brazil. About 200 of these have been installed.
"The new plant enables us to cost-effectively support Petrobras' production and growth plans and deliver on our existing order backlog in Brazil," said Maria Peralta, head of Aker Solutions' Brazilian operations. "It provides sufficient capacity for future business needs."
Aker Solutions, established in Brazil since 1978, employs about 1,300 people in the country. The company is a leading provider of subsea equipment and services in Brazil's offshore pre-salt market.