Vectus 6.0 is the next generation in subsea electronic systems, which are used to remotely control oil and gas production systems placed on the seafloor. Compared with its predecessors, Vectus 6.0 provides greater data and power capabilities at lower project execution risks. The electronics and software platform can be adapted to meet future industry needs and has been designed with a focus on quality, reliability and manufacturability.
"Vectus 6.0 is a new step in subsea electronics," said Hervé Valla, Aker Solutions' Chief Technology Officer. "This is a highly reliable product with capabilities and a design that enable it to be easily adapted to meet future requirements of the subsea sector for many years to come."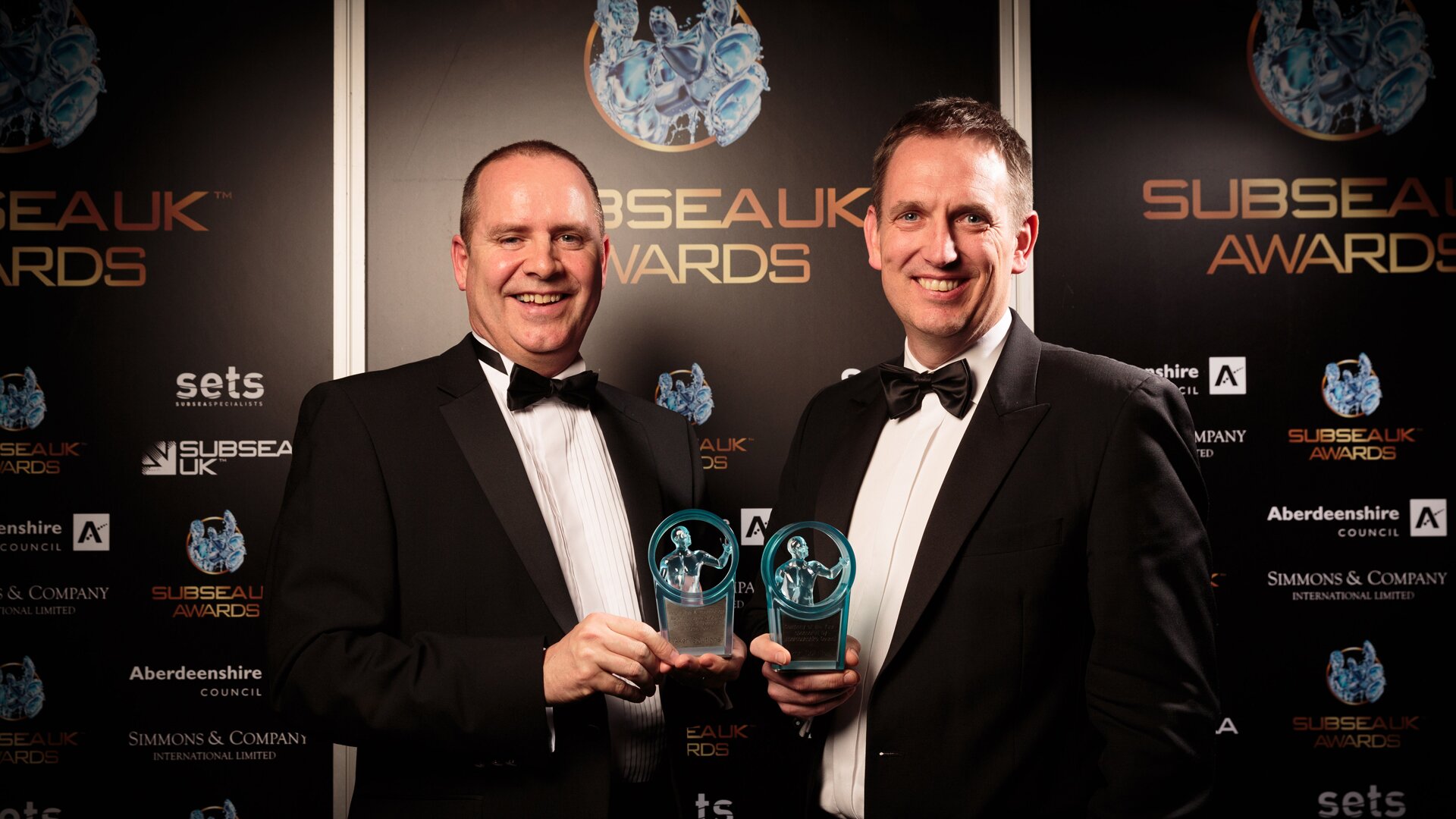 Davy Benison and Matt Corbin from Aker Solutions accepting awards at Subsea Expo
The innovation and technology award was handed out yesterday in Aberdeen at Subsea Expo, the largest subsea exhibition and conference in Europe. Aker Solutions also received the company of the year award, which recognizes excellence in overall company performance in the subsea sector. Aker Solutions was judged based on its development to date and plans for future success and growth in the UK and internationally.
"We have invested significantly in our UK business in recent years, particularly in infrastructure, technology and skills," said David Clark, Aker Solutions' regional president for Europe and Africa. "To secure two such important awards is recognition of the hard work and commitment across our global organization as we push forward in finding ways to unlock energy safely and sustainably for future generations."
Learn more about Aker Solutions' subsea control systems