Over the next 12 months, the consortium will deliver the engineering design for the proposed plant – with a generating capacity of up to 910MW – that is to be equipped with a carbon-capture plant to remove CO2 from its emissions. Aker Carbon Capture will be the consortium's carbon-capture partner.
Keadby 3, located in North Lincolnshire, directly supports the UK government's target for the country to become a world leader in carbon capture and storage and will help bring the UK closer to its net zero goal. Once operational, the plant will have the ability to capture up to 1.5 million metric tons of carbon annually, which represents around five percent of the government's 2030 target.
"Keadby 3 will significantly advance carbon capture and storage in the UK," said Jason Brown, head of Aker Solutions' renewables business in the UK. "CCUS has a key role to play in enabling the UK to achieve its net zero target. In addition, the Keadby 3 project will contribute to Aker Solutions' own ambitious energy transition targets which states that by 2030 two-thirds of our revenue will come from renewable and low-carbon solutions."
Steve Scrimshaw, VP of Siemens Energy UK&I, said: "Our CCUS-focused consortium is committed to developing safe, sustainable, efficient solutions for the growing UK market. Siemens Energy has already partnered with SSE on delivering world-class gas turbine technology at Keadby 2. Once operational Keadby 2 will be the most efficient gas power station in Europe. Keadby 3 represents the next stage in this partnership and marries together innovative turbine technology with CCUS capabilities. Our collective aim with this consortium is to draw on our extensive track records to reduce emissions and provide best-in-class capability and local UK delivery."
Together, the three companies employ more than 6,500 people across the UK and offer established and proven combined cycle gas turbine engineering and design, as well as UK-based engineering, fabrication and construction services.
Andrew Colquhoun, CEO, Doosan Babcock said the collaboration could pave the way for successful deployment of CCUS technology at scale. "Our companies all have significant carbon capture experience and seek to accelerate the energy transition. We are pleased to work jointly with Aker Solutions, Siemens Energy and Aker Carbon Capture, to support the UK's net zero journey."
In 2009, the consortium's carbon capture partner, Aker Carbon Capture, became the first to capture carbon in the UK. "We are pleased to be an essential part of such an important project with our field-proven carbon capture technology, and look forward to continuing to support the UK in maturing its carbon-capture capabilities," said Valborg Lundegaard, chief executive officer at Aker Carbon Capture.
Keadby 3, led by SSE Thermal and Equinor, is a significant addition to the Aker Solutions, Siemens Energy and Doosan Babcock consortium's growing portfolio of CCUS projects in the UK. The alliance aims to deliver solutions that enable customers to achieve decarbonization goals.
Aker Solutions will book the FEED as order intake in the second quarter of 2022 in the Renewables and Field Development segment.
ENDS
Aker Solutions delivers integrated solutions, products and services to the global energy industry. We enable low-carbon oil and gas production and develop renewable solutions to meet future energy needs. By combining innovative digital solutions and predictable project execution we accelerate the transition to sustainable energy production. Aker Solutions employs approximately 15,000 people in more than 20 countries.
Visit akersolutions.com and connect with us on Facebook, Instagram, LinkedIn, Twitter and YouTube.
Siemens Energy is one of the world's leading energy technology companies. The company works with its customers and partners on energy systems for the future, thus supporting the transition to a more sustainable world. With its portfolio of products, solutions and services, Siemens Energy covers almost the entire energy value chain – from power generation and transmission to storage. The portfolio includes conventional and renewable energy technology, such as gas and steam turbines, hybrid power plants operated with hydrogen, and power generators and transformers. More than 50 percent of the portfolio has already been decarbonized.
A majority stake in the listed company Siemens Gamesa Renewable Energy (SGRE) makes Siemens Energy a global market leader for renewable energies. An estimated one-sixth of the electricity generated worldwide is based on technologies from Siemens Energy. Siemens Energy employs around 91,000 people worldwide in more than 90 countries and generated revenue of €28.5 billion in fiscal year 2021. www.siemens-energy.com
Doosan Babcock is a specialist in the delivery of engineering, aftermarket and upgrade services to the nuclear, thermal, oil and gas, petrochemical and process sectors. With a focus on the delivery of low-carbon technologies and an industry-leading project management capability, the company builds, maintains and extends the life of customer assets worldwide.
This press release may include forward-looking information or statements and is subject to our disclaimer, see https://akersolutions.com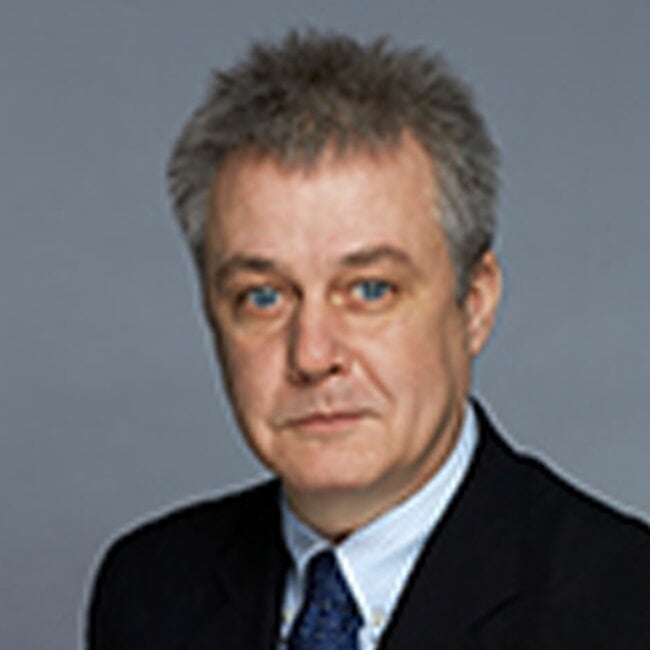 Torbjørn Andersen
Media contact, Corporate
Based in Fornebu, Norway
Local time: 21:50 CET