Standardization of subsea trees offers the oil and gas industry the chance to build better, to build faster, and to simultaneously reduce its carbon footprint.
The components are central to offshore oil and gas systems and ongoing development is focused on better performance, sustainability and future-orientation.
Standardization offers multiple benefits to operators during constructions and throughout the project lifecycle, with knock-on benefits for total capital and operational expenditure.
And by making oil and gas more efficient, and so less CO2-intensive, subsea trees can make a significant contribution to decarbonization.
Watch this film to learn more about standardization of subsea trees.
Branching Out
At their most basic, subsea trees serve as a connection between wells and the infrastructure required to bring oil and gas to the surface and onwards to market. They are the precision engineered, high-pressure hearts beating in tandem across subsea production systems.
Installation is comparable to docking at a space station, with all the accuracy and tolerances that are required to establish a perfect fit in demanding conditions beneath thousands of metres of water – with the added complication of working with volatile materials at extreme pressure.
Operators understandably have strict requirements covering documentation, quality standards, manufacture, testing and vendors. And they have traditionally approached subsea trees as bespoke engineering that reflects experiences, preferences and history – project by project, field by field, region by region.
The result was a challenging environment for both design, development and manufacture, with all that means for costs, resources, man-hours and carbon-intensity.
Flexible, Focused
Standardization provides a different model of subsea development based on serial production, cost efficiencies, emission reductions and sustainability.
Aker Solutions, working with an operator eager for change, developed a new concept that combines a uniform base unit with modules specific to a given project – providing flexibility within the framework of a standardized system.
The impacts are immediate. Production of these standardized units benefits from increased industrialization, which allows for reduced costs, lower emissions and accelerated development schedules on the back of much shorter lead times.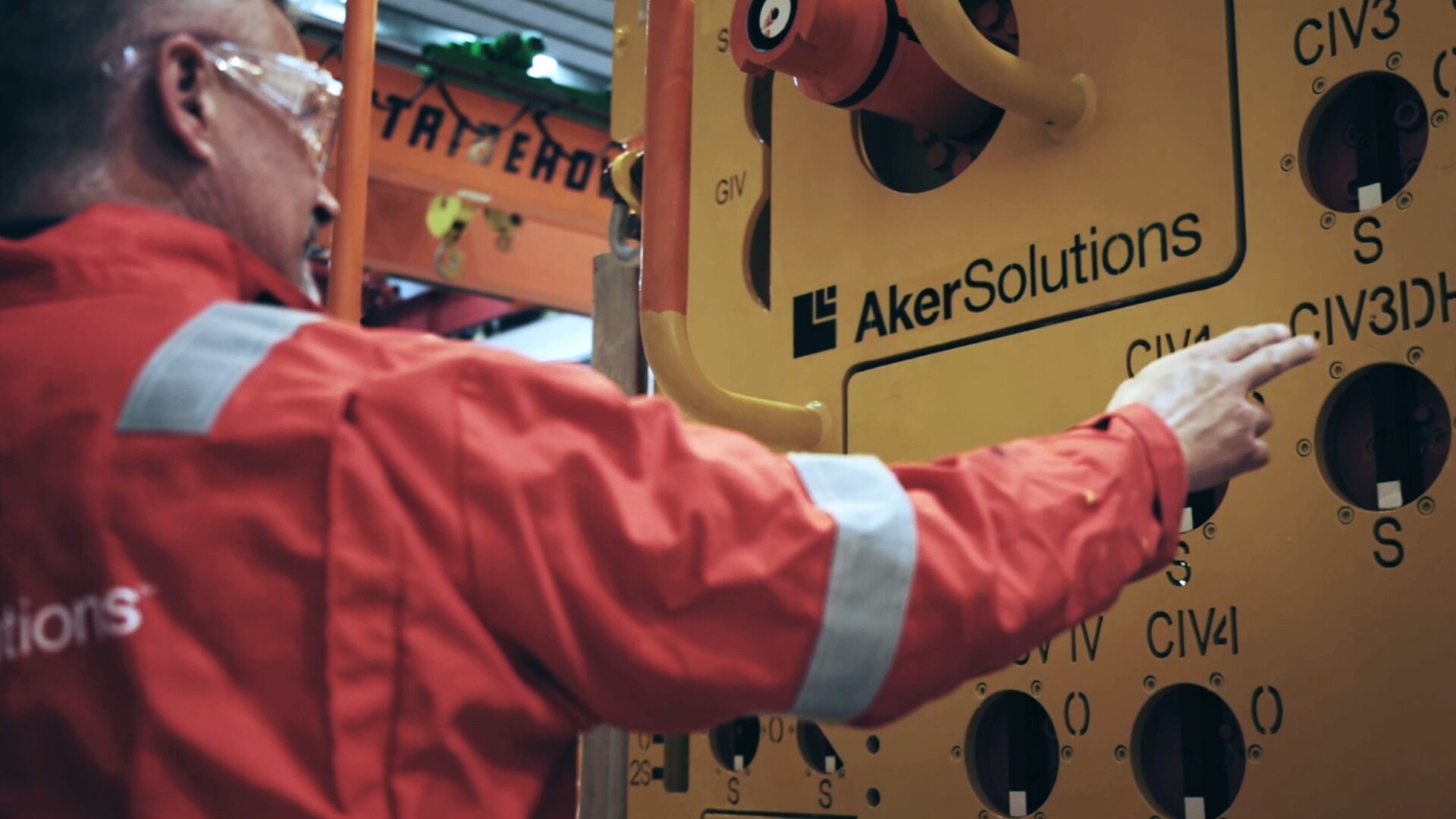 Next-generation standardization of subsea trees
Serial production further serves as a cornerstone for continuous improvement of the product, working with customers and operators to refine the concept.
Standardized subsea trees will also enable the circular economy. Components used for a given project can be retrieved, refurbished by Aker Solutions and redeployed in a new field or by a new operator.
Northern Lights
The technology also extends to the emerging carbon capture and storage sector, where the standard units are already being used.
At the Northern Lights project off Norway, for example, Aker Solutions will provide its subsea tree technology as part of a contract from operator Equinor covering the equipment required to inject captured CO2 into a reservoir for permanent storage.
The landmark deal includes subsea tree, wellhead, flowbase and control systems as well as options for additional equipment at future installations. Technology will contribute directly to carbon reductions expected to be 1.5 million metric tons per year in the first phase.
Operations are scheduled to start in 2024.
Making a Difference
The energy transition requires action on multiple fronts, across a variety of industries, with innovation, compromise and pragmatism.
Aker Solutions has sold more than 100 of its standard subsea trees, working with operators to reach a position in which the component will do the job for most wellsets. The innovation is, clearly, already making a difference.
This is standardization at work, this is a new way of doing business, this is Aker Solutions.
Because we are all about solving global energy challenges for future generations. And a new generation of subsea trees is part of how we #PowerTheChange.
Daniele Rivera
Media contact, Subsea
Based in Rio de Janeiro, Brazil
Local time: 11:23 CET
Subsea Trees
Business Development
Based in Norway
Local time: 16:23 CET