Aker Solutions has delivered another strong quarter with growth in revenues, margins and cash generation compared to the same period last year.
The outlook for the company remains strong with a solid secured backlog and high tendering activity. In early October, Aker Solutions announced the final closing of the OneSubsea joint venture, for which the company will receive USD 700 million and retain a 20 percent ownership in a larger and stronger subsea entity.
3Q 2023 Financial Highlights
(excluding special items, including the Subsea segment)
Revenue NOK 14.3 billion
EBITDA NOK 1.5 billion
EBITDA margin 10.6 percent
Earnings per share NOK 2.04
Net cash position NOK 7.4 billion
Order intake NOK 6.8 billion (0.5x book-to-bill)
Order backlog NOK 90.0 billion
3Q 2023 Financial Highlights
(excluding special items, IFRS compliant with Subsea presented as discontinued operations)
Revenue NOK 9.1 billion
EBITDA NOK 214 million
EBITDA margin 2.4 percent
Earnings per share NOK 2.18
Order intake NOK 5.0 billion (0.5x book-to-bill)
Order backlog of NOK 68.9 billion
"Our third-quarter demonstrated that we continue to meet and surpass our financial targets. After the quarter ended, we announced the closing of the subsea joint venture transaction which marks a defining moment in our strategy. We have transitioned from having a stand-alone subsea business to becoming a co-owner in a world-leading subsea company," said Kjetel Digre, chief executive officer of Aker Solutions.
"The overall market outlook remains positive despite industry cost inflation, geopolitical instability and supply chain constraints. With our solid order backlog and high tendering activity, Aker Solutions is well-positioned to capitalize on diversifying energy markets, including their longer-term structural changes," said Digre.
Key Developments
Third-quarter revenue increased to NOK 14.3 billion from NOK 10.0 billion a year earlier. EBITDA excluding special items increased to NOK 1.5 billion, or 10.6 percent from NOK 0.7 billion a year earlier. Third-quarter revenue, excluding the Subsea segment, was NOK 9.1 billion with an EBITDA margin of 2.4 percent.
Order intake for the quarter was NOK 6.8 billion, and the secured backlog at the end of the quarter stood at NOK 90 billion, including NOK 69 billion in segments outside Subsea, providing high visibility on activity levels for years to come.
Solid operational performance and improved working capital resulted in strong cash generation. At the end of the quarter, the net cash position was NOK 7.4 billion. This comes in addition to investments in liquid financial instruments of NOK 1 billion in the quarter and proceeds from the subsea transaction.
The subsea joint venture transaction was closed on October 2, 2023. Aker Solutions owns 20 percent of the OneSubsea joint venture and will receive a total consideration of USD 700 million as part of the transaction.
Outlook
The outlook remains positive for Aker Solutions. Tender activity was high at about NOK 103 billion, of which 65 percent related to segments outside Subsea. Moving forward, market activity is expected to increase across the energy sector. Constrained oil and gas supply from reliable sources will drive the need for additional investments.
Despite high ambitions, the renewables markets remain immature and profit levels are insufficient to ensure that the industry makes the required investments to deliver on government targets. The industry is dependent on authorities and policy makers taking an active role in developing frameworks that increase predictability and improves commercial models to ensure industrialization of the industry. Aker Solutions remains highly selective in these markets, with sole focus on projects with balanced risk-reward profiles.
Overall, Aker Solutions is well-positioned to capitalize on opportunities related to emissions reduction and energy security, as well as longer-term structural changes in energy markets. Based on ongoing projects and our secured order backlog, the company now expects full-year 2023 revenues, excluding Subsea, to be around NOK 34 billion. At this early stage, Aker Solutions expects revenues in these segments to grow by about 10 percent in 2024, with an EBITDA margin between 6 to 7 percent.
ENDS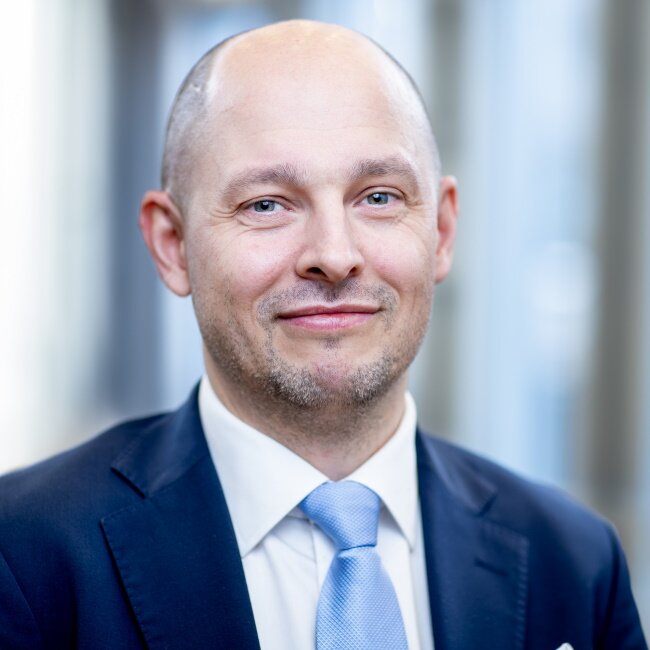 Preben Ørbeck
Head of Investor Relations
Based in Fornebu, Norway
Local time: 21:35 CET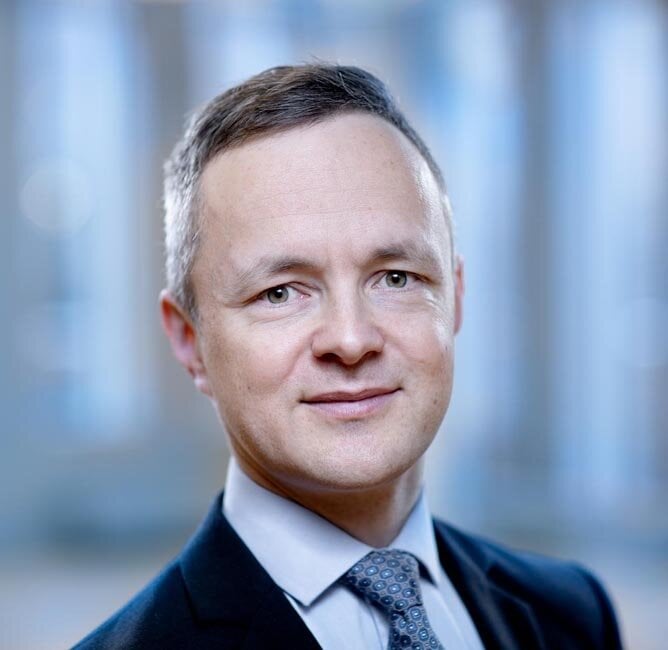 Hallvard Norum
Media Contact, Corporate
Based in Fornebu, Norway
Local time: 21:35 CET